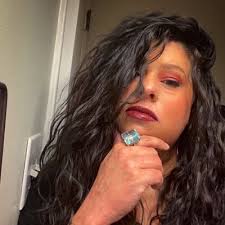 Today I'm joined by my friend, activist and writer Sierra Nichole, co-founder of Ezer Rising. In this episode - recorded pre-pandemic - Sierra shares her deconstruction story, from her beginnings and upbringing inn evangelicalism through progressive Christianity and beyond, in a short space of time.
Sierra also shares honestly about the abuse she suffered from fundamentalist progressive Christianity, and how exclusive and divisive this can be. We talk about what fundamentalism is, and the difference between a healthy progressive faith and a fundamentalist one. Sierra also talks about her own journey to become LGBTQ affirming, and what she learned about being an ally, doing the work of learning and unlearning beliefs, and how we need to be aware of and unlearn our own inbuilt biases. 
Sierra also discusses the importance and responsibility of having a platform, and how we need to use our platforms to amplify and lift up others voices, in particular the voices of the marginalised and oppressed, and how she plans on doing this with her own platform - even suggesting some great names to follow (some of whom have been guests and are upcoming guests). 
Sierra has so much wisdom on all these areas, and great humility - she was a great guest, this is well worth a listen.