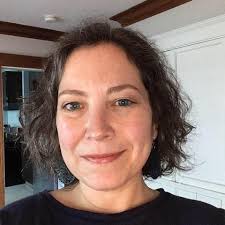 My beloved friend Jessica Kantrowitz joins me on the podcast today to celebrate and talk about her new book, "The Long Night: Poems & Stories To Help You Through Depression". 
Jessica shares her story of living with depression, how it impacted the course of her life.She shares vulnerably and honestly about the challenges of depression and how she learned practices and set boundaries which allowed her to be emotionally healthy. 
Jessica also shares about how her journey with depression impacted her spiritual journey and her creative journey, and how writing in general, and in particular writing this book, has been important for her healing and emotional health.
Finally, Jessica shares some practical tips, wisdom and encouragement for all suffering with depression and anxiety - and gives us hope from her own experience, of how 'the long night' doesn't last forever, and there is hope and new life on the other side of depression.
*****
'The Long Night: Readings & Stories To Help You Through Depression' is available to buy now. You can get in on Amazon here.