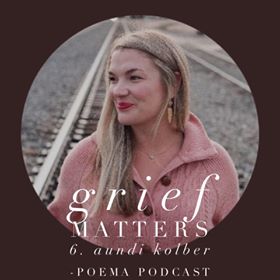 Today we resume our series on grief. In an episode recorded just before the pandemic hit, therapist and author Aundi Kolber and I discuss grief from a therapeutic perspective. Aundi has a unique perspective both as a therapist, as as someone who has experienced grief and loss in her own life. 
Aundi and I discuss why it's important to feel our grief, but why it's also important to not let ourselves get overwhelmed, and move out of the grief when we need to. Aundi talks about what she believes lies the heart of grief, and what healthy grieving can allow us to do. She shares her experience and expertise in guiding us how to grieve well and process our emotions and loss in a way which frees us from it power and allows us to move forward with our lives after loss. 
Although we recorded this pre-pandemic, it now feels more relevant than ever, and Aundi has immense knowledge, wisdom and experience in grief and trauma, which we all need right now.