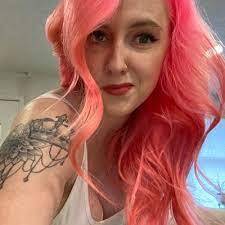 TW: spiritual abuse, emotional abuse, domestic abuse,
****
In this episode my friend Kacey tells their story. They share their experience of growing up in an evangelical home, the expectations and demands, and their experiences of several types of abuse, in particular from their ex-husband. They talk about the impact this had on them physically, mentally and emotionally.
Kacey then talks about how they finally began to break free from this environment, in the process deconstructing their faith and their very identity. They tell us the challenges this brought, what they discovered about themselves, and how they've finally discovered freedom and embodiment in this process.
Kacey is both inspiring and courageous, and I'm so grateful they shared their story today.
Please Note: Since this was recorded Kacey has come out as non-binary. When this episode was originally recorded they had yet to do this and were using different pronouns (including she/her). As such different pronouns to their current ones are used in this episode.
I've used Kacey's current pronouns in these show notes and will do if they return to the podcast in future.