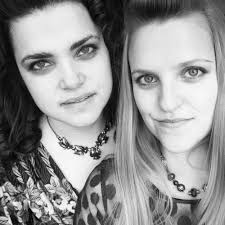 Today my beloved friends Julida Alter and Anella Platter - AKA the Blacksmith's Daughters - join me to talk about their Christmas album, Forged at Christmas. 
Anella and Julida talk to me about the creative process behind several songs of the album. Then we explore how what we create is often a reflection of our own journeys, and also how knowing the story behind the work can help us connect with music and other art more deeply, as well as what the creative process does to us. 
And to top it all off, we get some live performances of some of the songs on the album, including some of the ones we discuss.