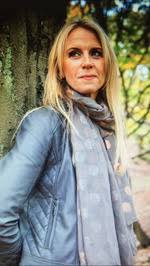 Today a new on-off series 'Our Grief Stories' begins with author J. A. Browne telling the story of the loss of her mother in 2015, and then her dad in 2019, how she experienced grief, her reaction, and the lessons she learned.
She tells us how she learned how we experience life differently through the lens of loss, and how the loss of a parent is a very particular, and very painful type of grief. She tells us the physical, emotional and bodily trauma responses.
In talking about this I resonated and shared a bit of my own journey, as we found shared experiences and reactions to the loss of a parent, how life changes, how it influences our life choices, and how we have both discovered healthy ways to process and manage our grief.