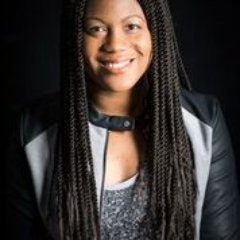 My guest today is writer, speaker and advocate for racial equality, Austin Channing Brown. In this episode, we discuss Austin's story in more detail, and the experiences she had of endemic, cultural racism as she grew up, as described in her new book, 'I'm Still Here' - and how her story has shaped her. 
Austin speaks with great honesty about her own experiences visiting cotton fields as a child, and the reactions of white people around her, and how that experience compelled her to become an advocate for racial equality. With great frankness and insight, she shares a story of how systemic cultural racism can display itself, even at something as elementary as a job interview. 
We also discuss white privliege, and how much genuine ignorance still exists in the Western World, even from those who would say they aren't racist, and how white privlege can blind us to the levels of systemic racism amongst us. Austin, with amazing grace, shares wisdom about how those like myself, with inbuilt white privilege, can open our minds and hearts to the stories and experiences of the black people in our midst, and to the systemic, cultural racism which still exists - and help bring the change and understanding which is desperately needed.
Austin is inspiring, humble and wise, and we all have so much to learn from her story and her wisdom - take a listen, and then go get her book. (which has been recommended by Chelsea Clinton, no less!).