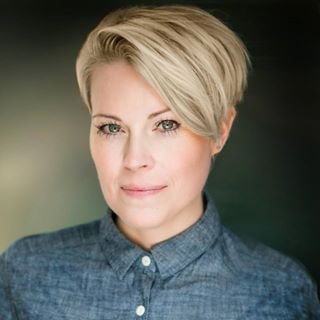 Today, author, broadcaster and LGBT equality campaigner Vicky Beeching is my guest. Today we talk about her new memoir, 'Undivided', and Vicky shares with us the experiences of growing up as an LGBT Christian, how keeping this a secret from even those closest to her had an impact on her emotional, physical and mental health, especially as she moved into public Christian ministry in her twenties. 
Vicky bravely shares the story of how she came close to committing suicide and what ultimately stopped her from doing so, and we explore just how damaging conservative theology around homosexuality, and purity culture, can cause such damage to our physical, emotional and mental health. We also discuss how Vicky faced the challenged of a diagnosis with ME and fibromyalgia, which limited the time and energy she could give to her work and relationships, and how this impacted the writing of her memoir.
Vicky and I also discuss the creative process of writing a memoir, and why it's so important to have a support network in place during that creative process, as well as the impact her own experiences had on her songwriting process during her career as a worship leader.
This an interview about the challenges of being an LGBT Christian, the damage of purity culture, trying to find your true identity, living with mental illness & suicidal thoughts, living with chronic illness, and how to pour yourself into the creative process and tell your story. But ultimately, Vicky's is a story a challenge and an inpsiration to all of us trying to find the courage to be true to our own story and live as our authentic self.
This is one of the most treasured, honest and moving interviews I've ever done, with someone who has become a beloved friend, about one of the best books I've ever read. Take a listen, and then go here and buy the book.