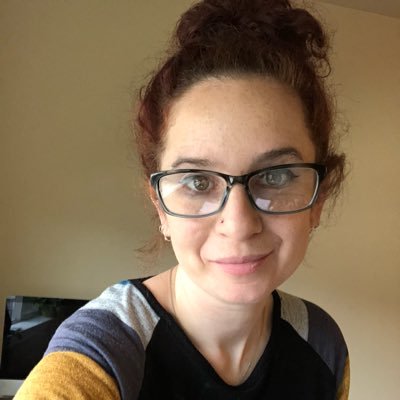 Today my dear friend, writer, podcaster and mental health advocate Sarah Fader, joins me on the show. Sarah, who herself faces mental health challenges, has become a strong and occasionally outspoken adovcate for mental health awareness. Sarah began the well known hashtag #ThisIsWhatAnxietyFeelsLike, and founded Stigma Fighters, a website for those with mental health challenges to share their stories. 
With great honesty and courage, Sarah shares her own challenging and inspiring story, and offers wisdom, encouragement and hope to all those facing mental health challenges. Sarah also talks about her new '10 Step Depression Relief Workbook' - and about cognative behavioural therapy based approaches to combating depression and other mental illnesses, and demonstrates how these can be used practically. 
Sarah has so much to say about mental illness, anxiety and depression, and has a stubborn hope which will both inspire and challenge you - this is definitely worth a listen. 
**Special Offer**
To get a free PDF copy of the Depression Workbook sent to you via e-mail, send a tweet with my own and Sarah's twitter handles - @JamesPrescott77 @TheSarahFader - with your e-mail and the hashtag #IWantMyDepressionWorkbook - Sarah and I will select the winners! (you never know, it might be everyone who enters. You'll have to enter and see).