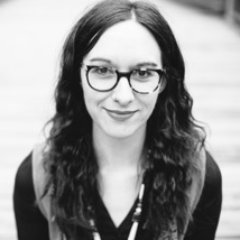 Kaitlin Curtice joins me on the podcast today. Kaitlin is a Native American Christian author, speaker and worship leader. As an enrolled member of the Potawatomi Citizen Band and someone who has grown up in the Christian faith, Kaitlin writes on the intersection of Native American spirituality, mystic faith in everyday life, and the church.
Kaitlin and I discuss her new book, 'Glory Happening', real stories of finding the divine in everyday places. We also explore how we can see the divine in the every day, why and how we believe, and how our spirituality can impact our creativity. 
Kaitin is a woman of grace and deep spirituality, and has so much wisdom to share with the world. This one's definitely worth a listen.