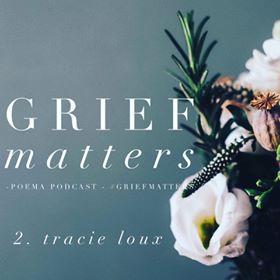 In the second of our series Grief Matters, I'm joined by speaker and artist Tracie Loux. Tracie shares the story of the loss of her son Mattie, the journey of his illness and eventual death, and her own experience during this journey.
Tracie talks about the 'collateral damage' of grief, how it impcts our work, our marriages, our relationships and even our daily habits, and how she survived her own collateral damage and began to create a new life for herself.
Tracie also shares how she found healing in her art, and also discovered a different level and type of grief - grief for her own life before Mattie's passing, a life she lost.
Tracie has a powerful story, as well as incredible wisdom and insight on surviving grief and learning to thrive. I know you'll love this episode.