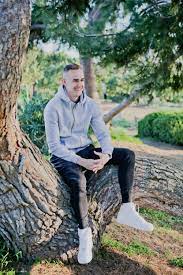 My friend Trace Bell joins me for the first time today Trace has done a lot of work, some with his dad Rob Bell, on talking about spirituality, awareness, time and spiral dynamics.
Today he shares his own spiritual journey, and in particular how his curiosity led him into an understanding of awareness. He shares how he began to see his own consciousness and awareness as separate from his body and even time itself, and how this impacted his understanding of spirituality, his work and his personal journey.
We both share stories of experiences we've had which have given us a greater awareness that time and our bodies are constructs/people which exist within our awareness/consciousness, rather than the other way around. It's a powerful, eye opening and fascinating conversation you won't want to miss.