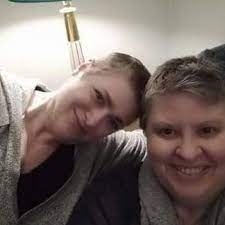 I'm honoured today to be joined by Suzanne and Declan DeWitt Hall, authors, activists and Christians. They tell us their story as a couple, and in particular the journey of Declan to embrace his gender identity.
Declan talks about his own journey of coming to terms with his true gender identity, being honest about this with herself, before God and the world, and beginning the transitioning into that identity.
It's a powerful, courageous story, which shows once again the divine loves and accepts us as we are, for who we are, and is fully inclusive of the LGBTQI community.