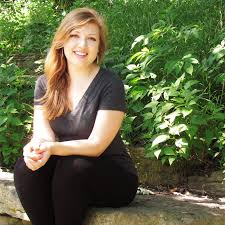 Today my friend, author intuitive grief guide Shelby Forsythia, returns to the podcast. Together we discuss and our collective grief experiences of 2020, both from our own individual perspectives and from a broader perspective.
Shelby tells us about healthy ways of naming and processing our grief, the knowing before the knowing, the grief before the grief, and grieving people we've never met but who've inspired us.
We also explore how this years collective grief, can trigger familiar grief responses. Shelby talks about her new book of reflections for grievers, with a reading from the book, and how people can use these to help with the grieving process.
Shelby also shares how grief never leaves us, and how we can build a healthy relationship with our grief. We also discuss our shared experience of losing a mother, the unique type of loss this can be, and how we all process grief differently. 
There's also some fun intuitive comments from Shelby which were uncanny in relation to my own story - and there was a real sense of solidarity, with two friends who've both lost a mother, sharing our stories together. 
*****
Get Shelby's new book 'Your Grief Your Way' on all online booksellers & Audible now.