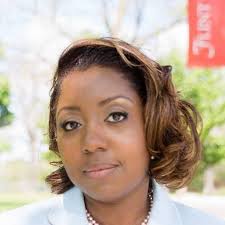 Today's guest is Rev Dr Shannon Polk. Shannon is thought leader on the topics of race, gender, class, and faith, as well and as doing work to to develop leadership training programs for women and people of color.
In this episode Shannon shares her own deeply challenging and powerful experiences of systemic racism, starting right the way from childhood, and shares a powerful story of how her white husband encountered and began to understand the systems of racism and white supremacy. 
We also discuss the work Shannon does to change cultures of systemic racism in the workplace, and the challenges she encounters in doing this work - and what it takes to create a culture without systemic racism. We talk about the true cost of doing the work of learning and unlearning in regards to systemic racism, just how important this work is - and how white people can begin to do this work wherever they are.
For white people especially this will be a discomforting episode - but it has a message we all need to hear.