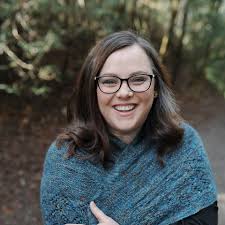 A new season of Poema Podcast begins with a conversation with author and speaker Sarah Bessey. Sarah joins me for the third time, to talk about her latest book 'Miracles & Other Reasonable Things', which charts her spiritual and personal journey of the last few years. 
Sarah shares a bit of her own deconstruction journey, her experiences both in the church and in her own life which challenged her faith in unexpected ways, and how a post miracle experience wasn't the happy ever after the Christian church often paints to be. She explores deconstruction and non-dual thinking and how the challenges this brings with traditional / evangelical language of the church, and how she has attempted to reconcile the two. 
Sarah also goes into great depth about the experience of being in the wilderness, and how she discovered that far from being a lonely solitary place, it can be a place of great community, feasting, and joy, even in the midst of suffering. And of course, Doctor Who inevitably came up! 
Finally, Sarah shares briefly about the grief of losing her beloved friend Rachel Held Evans, and how this has impacted her relationship with God and her spiritual journey. 
This was such an inspiring and fun conversation, I hope it's encouraging for you too.