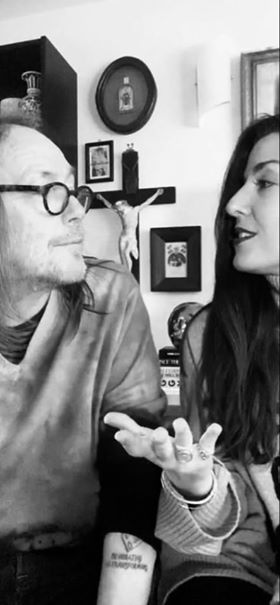 Today Maria French and Barry Taylor of H&Co join me to discuss the wider impact of the global pandemic on each of us individually, as well as corporately. We explore the impact it's already having, on society and in our interactions and relationships - and the challenge of loneliness and solitude.
We then move into a deeper discussion on the impact on the wider church, on how we have spiritual community and the use of technology, both in church and in our culture, and why things have changed forever - and won't go back.
Finally we examine the potential impact on people's own spiritual and personal journeys, the opportunities this could bring, and our grounds for hope in this difficult period for us all. 
This was an insightful and eye-opening conversation, Maria and Barry both have expert philosophical, cultural and theological insight and help unpack our experiences of the pandemic and it's potential impact in a way which both challenges and inspires. 
Check out their work at handcogroup.com.