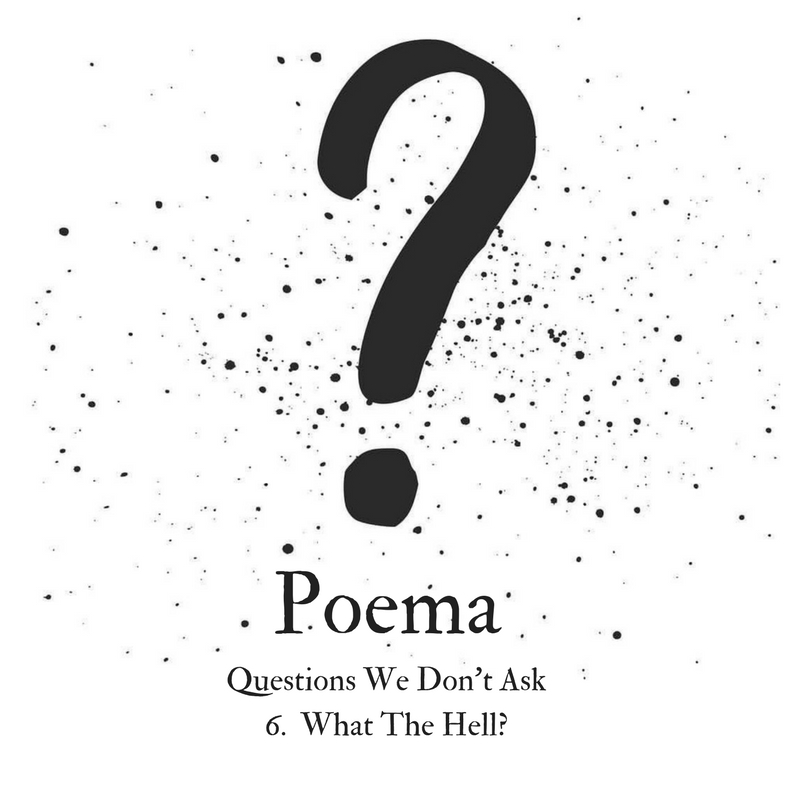 Today the on-off series 'Questions We Don't Ask' continues with a discussion of hell. Which, obviously, means the question is 'What The Hell?'. So many people have so many different perspectives on hell, it's such an emotive and divisive topic in many ways. It's one that deserves examination and deeper reflection, because what we believe about hell has a huge bearing, indeed is usually born from, who we think God really is. 
My friend Charles Porter and I discuss the different perspectives today, each sharing our own views and experiences, the thoughts of some well known authors/thinkers on this subject and, as ever, it takes us into interesting and unexpected directions, ending with a discussion and experience of divine grace and Judas in the garden, which left us both in tears. 
Like all the questions in this series, it's merely a jumping off point into a bigger, wider discussion of Christian spirituality that many of us are having. I hope you'll come join us.