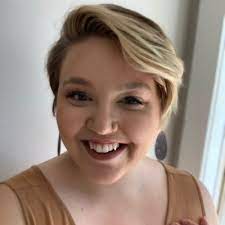 Today I talk with fellow singleton Kristyn DeNooyer about the challenges of singleness and stigma around this, and the importance of hospitality to and by single people in order to have healthy support networks.
Kristyn shares her own story and the challenges she's faced and how its impacted her mental health. She also discusses the stigma single people can often face in spiritual communities and even society and how it can affect us.
And she gives us hope and insight into how we can make the world and churches more welcoming, and accepting of singleness.