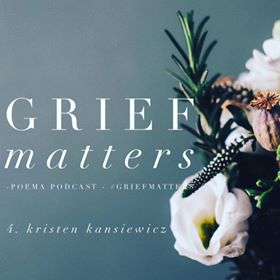 Kristen Kansiewicz has served as a counselor in a church setting since 2005 and has a BA is psychology. Today she joins us to explore how the church has failed in how it's dealt with grief, trauma and mental health in the past, and offers practical solutions to how we can do better now - which feel even more relevant with COVID19 having such an impact on the world.
Kristen heads up 'Church Therapy', an organisation committed to providing trained therapists and counsellors to churches to support congregations and help churches confront trauma, grief and mental health more effectively, and talks about this work and how communities of faith can begin to deal with this constructively. 
She is currently pursuing her doctorate in Counselor Education and Supervision from Regent University. She graduated with a Master of Arts in Counseling from Gordon-Conwell Theological Seminary and a Bachelor of Arts in Psychology from Wheaton College, so is an expert in this field - and has a lot of wisdom to share, both from her training and experience. 
**Please note - this was recorded pre-COVID19, hence there being no reference to it in the episode, however much of what we discussed feels very relevant right now**
Find out more about Kristen's work at www.churchtherapy.com