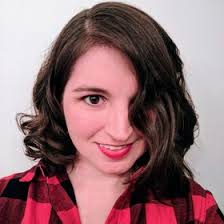 Today my friend Jenna DeWitt joins me. She tells her story of discovering her own sexual and gender identity having grown up in a more traditional Christian environment.
Jenna shares about the wide variety of types on the asexual spectrum, and how she discovered a community of people just like her, and found a healthy faith community which accepted her. She likens the wide variety in every aspect of creation, planets, plants, races, animals, how all are different yet all are beautiful and belong.
She also talks about the diversity of the divine themselves, and how this should and is reflected in his creation, including humanity. 
This was a wonderful episode to record, Jenna has so much wisdom and insight in this area, take a listen and give her a follow on Twitter at @Jenna_DeWitt.