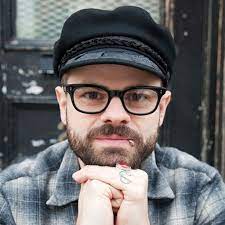 Today my guest is the inspiring author and speaker Jay Bakker. In this episode, recorded in July 2020, he shares his own powerful story of personal and spiritual transformation.
He shares more about the trauma, grief, and losses he's experienced and how they impacted his life, theology and faith, as well as the mental health challenges he's faced.
We explore how the things Jay experienced changed his perspective on spirituality, Christianity and the church. We also discuss the potential impact of the pandemic, as we experience a collective grief and trauma.
It's a powerful and inspiring story, and well worth a listen.