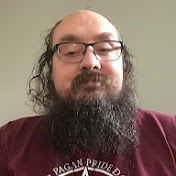 Today on I'm honoured to be joined by my friend Jarred, who tells me his story of discovering his queer identity, and deconstruction, which led him into witchcraft and paganism.
He shares how this has transformed his life, relationships and spirituality, and some of the challenges he's faced along the way, including the response to his embrace of his true identity and leaving his Christian faith behind.
He is both courageous, honest and compassionate in how he tells us his story and the sharing the wisdom he's learned.