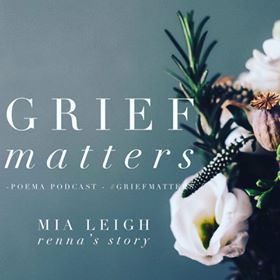 **Trigger Warning: Sexual Assault, Sexual Harassment & Domestic Abuse**
Today, Mia Leigh Renna joins me to share her heartbreaking story of sexual abuse, domestic abuse and recovery - and the grief we experience when we are forced to leave an old life behind and begin again. She also highlights how little support there is for military women who have suffered abuse, both within and outside the structures she had known.
Mia shares how she had to rediscover her true identity and create a new life for herself, acknowledging what had been and receiving support to find healing, but choosing to be free of its power.
This was recorded before the current pandemic, but feels more relevant than ever. It's a story of a different kind of grief - the kind of grief all of us are carrying right now, of a life we've had to leave behind.