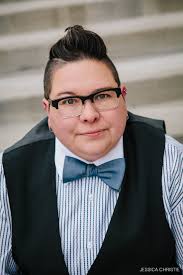 Today I'm joined by Dr Robyn Henderson-Espinoza, Ph.D, Transqueer Activist Latinx Scholar, Public Theologian, and host of the Activist Theology podcast.
Dr Robyn tells their story about their lived experience of living with autism, how they became aware of their diagnosis, and not just freedom it brought but also the grief of realising how this may have impacted others pre-diagnosis.
They then talk about what this time of lockdown and a global pandemic can teach, and how we can use this time to connect with ourselves each other. We also talk about the pandemic has amplified the flawed, unequal system of capitalism we all live in. Dr Robyn shares how our relationships have been impacted by this mindset, by a transactional model over one of connection and compassion.
Dr Robyn then explores his work, and what action he's been taking & we can take to subvert the system and bring about a more compassionate, connected world.
______
Find more of Dr Robyn's work at www.irobyn.com