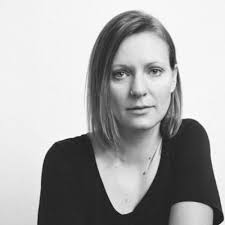 I'm delighted to be joined today by Dr Hillary McBride PhD, therapist, researcher, author and former co-host of The Liturgists podcast (this episode was recorded before she announced her departure).
We just started talking and let the conversation flow - it began by Hillary sharing her own journey and about the experience of being a therapist during a pandemic. 
Hillary and I also talked about where following our curiosity can take us in our lives, conversations, art and our own personal journeys.
She also talks about growth, and how we can often find growth & meaning even in the midst of hardship. Hillary then shares how we need to become familiar with the language of our own pain, and how this can be helpful in our journeys of growth and healing. 
We end by exploring grief in more depth, and how historically we have dealt with grief as a culture and how we can use the energy of grief on a broader scale to bring about cultural change. 
This was hands down one of my all time favourite conversations for the podcast, Hillary is inspiring, wise and encouraging. I'm excited for you to hear this.