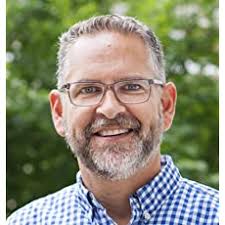 Today I'm joined by author, therapist, spiritual director Chuck DeGroat to talk about his work and in particular the themes of his book 'When Narcissism Comes To Church'.
Chuck shares from research and experience about narcissistic behaviour and how this has manifested itself in toxic religion, evangelicalism and fundamentalism, how it's almost become an ideal or idol in that world. We then dive into the damaging impact this can have on the church, and indeed the wider world - including the election of a narcissistic President back in 2016.
Chuck explores ideas co how we can move on from this way of doing church, and have a faith, a church and a spirituality free of narcissism and toxic fundamentalism.