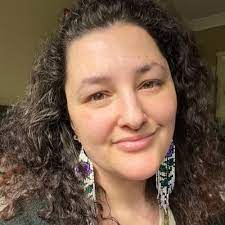 I'm honoured to welcome Carly Button to my podcast today. Carly, with great tenderness and courage, shares her own story.
She speaks about moving to Canada as a child, her upbringing and worldview she was taught to believe, having to hide her nationality and identity. She then moves on to talk through her faith deconstruction, spiritual journey, embracing her native heritage and coming out.
I'll let the story speak from itself. But I'm certain it will deeply move you, challenge, discomfort and inspire you. It was an honour to bear witness to Carly sharing her story.