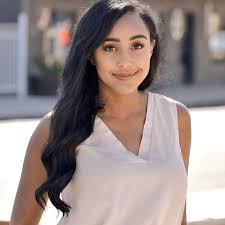 This week I'm joined by mental health advocate, author and podcaster Brittney Moses. Brittney works on issues at the intersection of faith, culture & mental health and is host of the Faith & Mental Wellness Podcast, studying clinical psychology at UCLA.
In this episode we explore the challenges the pandemic, lockdown and grief of 2020 has given us in terms of our mental health, our routines and our faith. We discuss how little day to day disruptions can impact us, and whats happening could affect us emotionally, mentally and physically - and what steps we can take to love ourselves better and take care of our mental health.
Brittney also tells her own story, of losing and coming back to faith, her mental health challenges, and how she began exploring the intersection between mental health and faith, becoming a mental health activist. She also talks about mistakes churches and pastors have made in dealing with mental health, and how we can create church communities which are trauma informed.
Brittney ends by saying how important it is for us - and for churches - to name the mental health conditions we're struggling with, and how this can be the beginning of healing and transformation, both in individuals and church communities.