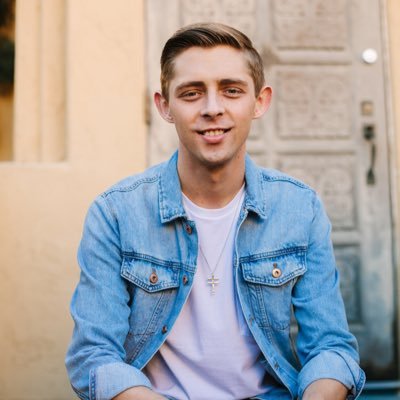 Today I welcome my dear friend Brandan Robertson back to the show. Brandan Robertson is a pastor, speaker, author and LGBT activist from San Diego, US. Today we talk about his experiences as an LGBT pastor in the US, and about the release of a new book Brandan edited and compiled, 'Our Witness: The Unheard Stories of LGBT Christians'. 
Brandan shares a few of the most powerful stories sent to him by LGBT Christians of rejection, prejudice and abuse by members of the evanglelical church, and the dark and profound impact these have had on people's lives. And I discovered in our conversation that many of  these stories come from the church in the UK, which, far from being more inclusive and progressive,  is causing just as much damage to the lives of LGBT Christians. This was horrifying for me, and shows us just how much work needs to be done on LGBT inclusion. 
We also talk about the power of stories, over the power of theology and argument, to change people's perspectives, and how Brandan himself came to understand this. 
Brandan also talks about his experiences as an LGBT pastor, with a church which whilst it has many LGBT Christians, still has people who disagree on LGBT theology - including members of the LGBT community themselves. And he offers words of encouragement and hope to members of the LGBT community pursuing the journey of faith.
This is one of the deepest, powerful and arguably most important conversations I've had on the podcast. Whatever your perspective, I'd ask you listen with an open heart and open mind, and allow yourself to be moved. 
You can buy 'Our Witness' on Amazon now.