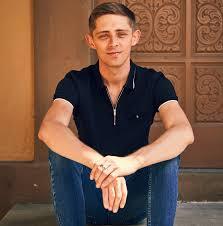 Today my beloved friend, pastor, author and activist Brandan Robertson returns to the podcast to discuss his own recent journey, the release of two new books, and the movement of the spirit which we might be seeing and how this has been reflected in recent politics in both the UK and USA. 
Brandan talks about his own experiences and reflections of the last four years, the toxic evangelical system of power and his own experience of it as an LGBTQ progressive Christian, how we might move forward, and his own hopes and vision of what the future might bring. 
Brandan also shares more about his own personal journey, and the creative process behind his new book of devotionals, and talks about his faith journey of the last 8 months, the questions and doubts it brought, and how the pandemic has impacted his experience and understanding of the divine. He also talks about how we can find a sense of God, of hope, if the worst happens in the US election.
I left this conversation with a real sense of hope, I believe you will too.