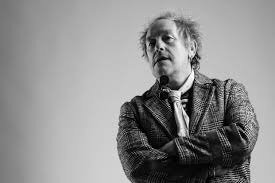 Today author, philosopher, theologian and speaker Barry Taylor joins me on the podcast. Today we talk about the impact of the pandemic and the murder of George Flloyd on both faith and culture.
We talk about the illusion of 'going back to normal' and how we struggle to come to terms with the changes in our lives, and how we often hide this grief with certainty. And then speculate on the possibilities and changes to our world, to our culture and the church as a result of what we've seen in 2020.
All this, and a lot more with the brilliant Barry Taylor.