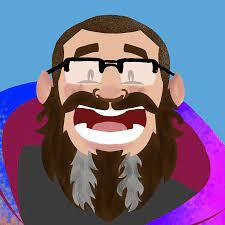 This week my friend, artist and illustrator Atlas Talos joins me on the podcast. He tells us a bit of his own story, and then we dive deep into a discussion on toxic masculinity and its relationship to evangelicalism and capitalism - and the damage it can do, even to men who try and escape it - and how he escaped and unlearned this.
We also talk about how deconstruction & transformation journeys are as much about our identity and creativity as much as spirituality - and how he discovered more of his true identity and vocation through the process.
And we end with a discussion about geek culture and how this can be a reflection of other aspects of our culture, with its own toxic traits and reflections of capitalism.