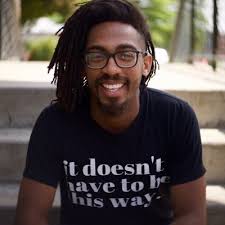 Today I'm joined by musician, podcaster and activist Andre Henry. Andre and I explore the issue of systemic racism in western culture, and Andre unpacks for us the racism which many of us don't see, or don't know, which can come from ibuilt white privilege. 
Andre shares how his creative work and his faith has been impacted and challenged by the increasing racism in US culture, and shares some of his frustrations in his work and in those who don't see they are part of the problem. 
Andre discusses some initial practical steps all of us can do to combat racism, and how there is no middle ground in racism - either we're part of the problem, or we're actively anti-racist and doing the work of change. He also shares with us some great resources to help us do this, and his own biggest inspirations, and how he practices finding hope.  
This was a challenging, discomforting and inspiring conversation, with hard pills we all need to hear.