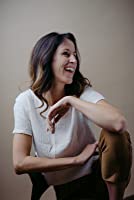 Today Allison Fallon returns to the show to talk about her new book 'The Power of Writing It Down'. In this episode we explore the power of a writing habit to transform our lives.
Allison shares stories and science which both prove conclusively how the act of regular writing can improve both our mental, physical and emotional health. We talk about how writing can connect us with ourselves and reveal truth about us and our lives we might not notice otherwise.
Allison also shares how we can overcome creative blocks, and build a healthy writing habit, and how writing can ultimately be a self-care practice.