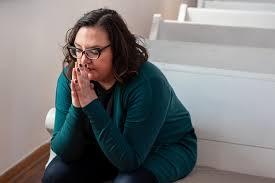 Today Abby Norman returns to the podcast to talk about the importance and transformative, healing power of lament - as she discusses in her new book "You Can Talk to God Like That".
We talk about the importance of naming our pain, feeling our pain, and giving voice to the grief and trauma we carry. We explore how naming our pain and lamenting it, actually robs it of its power, and opens up the pathway to healing.
We also talk about how lament and naming our pain, allows us to find deeper connection to ourselves, to each other, and to the divine.
***
'You Can Talk To God Like That' releases May 18th in all formats in the US & on Kindle / Audiobook in the UK, and in paperback in the UK on July 20th.