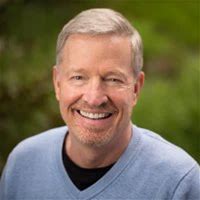 Today I'm joined by pastor and author Charles Stone, and we discuss the practice of mindfulness, from both a neurological and a spiritual perspective - a practice Charles calls 'Holy Noticing'. 
Charles shares his own story into exploring the neuroscience of mindfulness and it's benefits both to our daily lives and our spiritual journey, and how the practice of 'Holy noticing' can make us more compassionate, Jesus-like people, as well as aid our physical and mental health.
Finally, he shares with us an example of his 'Breathe' technique for more helpful mindfulness meditation, and what the real practical and spiritual benefits of 'Holy Noticing' can be.