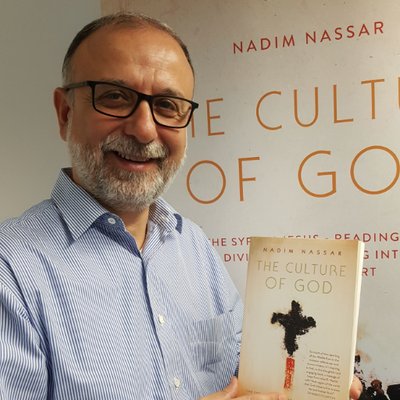 Father Nadim Nassar, the Church of England's only Syrian priest, and an outspoken advocate for western Christians to recognise their Middle-Eastern heritage, is my guest today
Father Nadim shares his own journey, and then he and I discuss his first book, 'The Culture of God', and explore how there are three cultures Christians need to understand when they read the Bible: the culture of the Bible itself, their own culture, and finally 'the culture of God'.
In our conversation, we see that ultimately it was Jesus who had direct access to the culture of God; and so we need to begin by understanding Jesus in his own first-century Middle Eastern culture - which, although he was a Jew, was under the rule of Syria. We unpack a few examples from Jesus life, where an understanding of his own culture opens up an entirely different meaning to familiar gospel stories.
Talking to Father Nadim was an enlightening experience for me, and I know he will really inspire, challenge and encourage you as he has me, and many others.